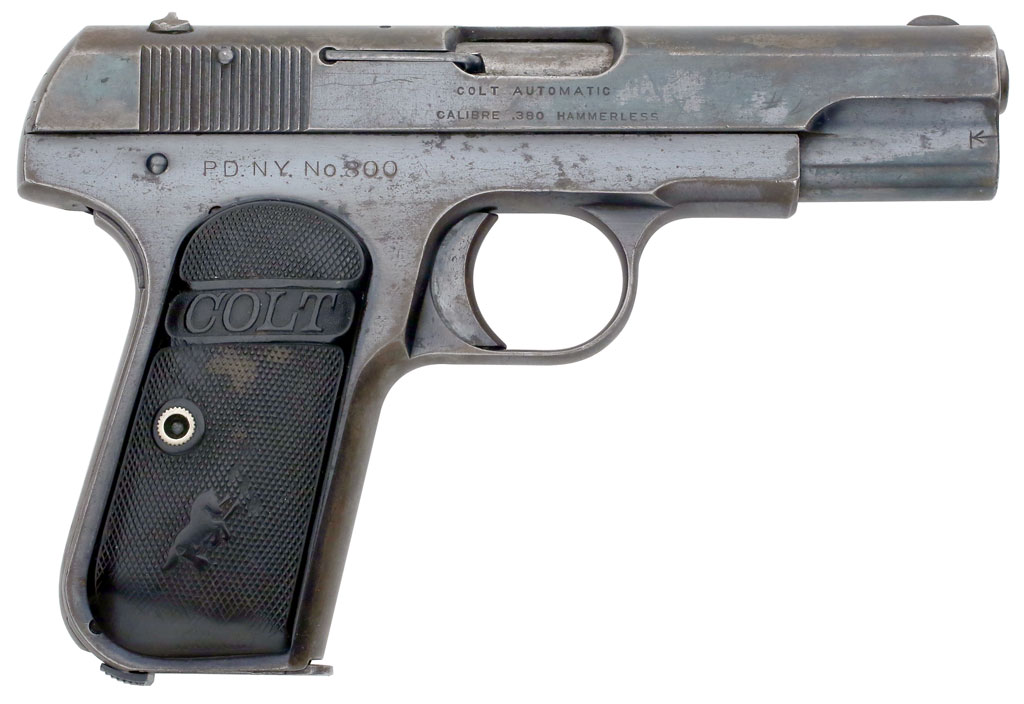 Colt Model 1908 Pocket Hammerless - .380 ACP serial number 17727 with factory roll mark "P.D.N.Y. No. 800" on right side of frame above grip. Pistol has original finish. Over 800 of these pistols were ordered by the New York City Police Department around 1915 for issue to detectives. This example is one of the last pistols shipped. This pistol still retains its original small pony hard rubber stocks, which were the third type of the four variations of hard rubber stocks used on these pistols.
Prior to ordering these Colt pistols, the New York Police Department issued to its officers
Colt New Police .32 revolvers
that were factory engraved with the inscription "New York Police" on the back strap.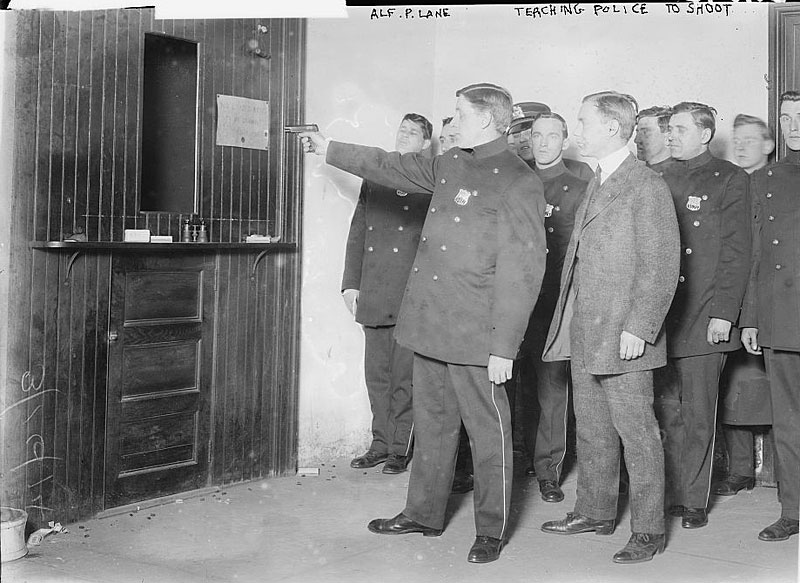 The man in the photograph who is not in uniform is Alfred P. Lane, Olympic shooter and gold medalist. Lane was hired by the New York City Police Department (NYPD) in 1914 to train police officers how to shoot with the new semi-auto Colt 1908 Pocket Hammerless .380 caliber pistols. Photo is dated March 16, 1914. Source: George Grantham Bain Collection (Library of Congress).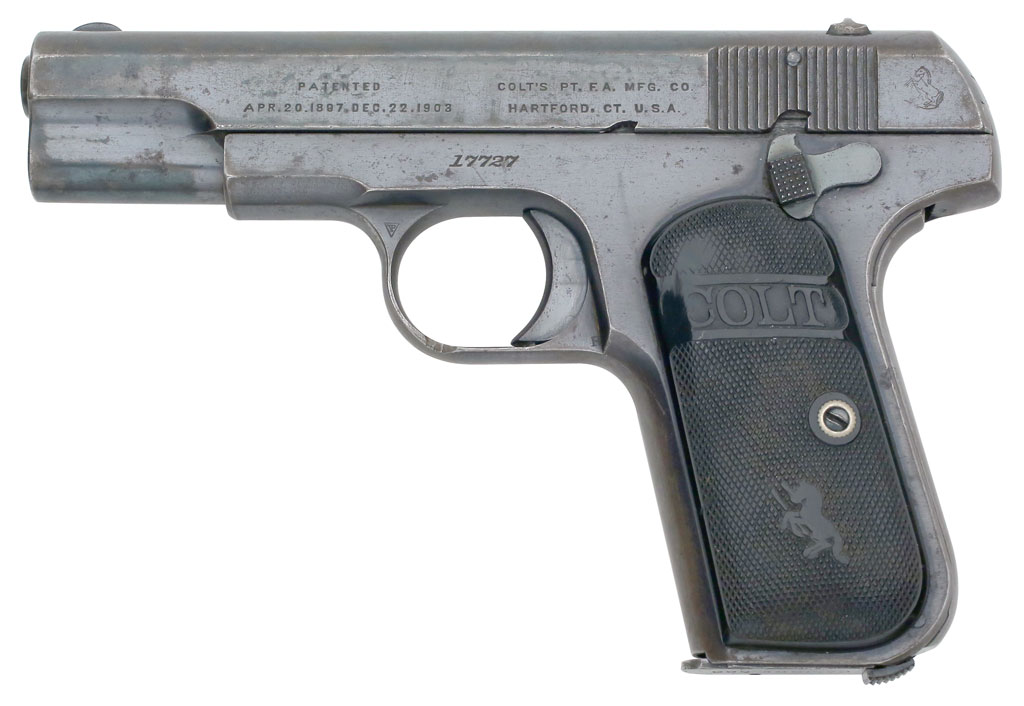 Model M .380 serial number 15398 factory rollmarked "P.D.N.Y. No. 800" right side.